Blake Shelton: Bringing Back The Sunshine
Billboard.com

On Bringing Back The Sunshine, the eighth studio disc from Blake Shelton, there are plenty of songs that will go hand in hand with weekend parties and celebrations, but if you look a little deeper into the album, you will see another side of the four-time CMA Male Vocalist of the Year. The uptempo songs are entertaining, but it's the ballad performances that set this disc apart. Read on for Billboard's track-by-track review of Blake Shelton's Bringing Back The Sunshine.
"Bringing Back The Sunshine" - An energetic way to get the album started with some nifty guitar licks, this is four minutes of pure adrenaline rush.
"Neon Light" - With his exuberant and very expressive personality, Blake Shelton can get away with songs that others simply can't. (Take "Boys 'Round Here" for example.) This flows off of the radio, and just works. Is it a lyrical masterpiece? Maybe not, but it does have enough interesting wordplay to keep it compelling.
"Lonely Tonight" - This track is reminiscent of Shelton's work on albums such as Startin' Fires or Pure B.S. ear candy - which still stands as some of his best work. The song comes complete with harmony from the outstanding Ashley Monroe.
"Gonna" - It's a breezy performance about setting the romantic mood. Radio will likely eat this one up. Though it's nothing out of the ordinary, it's definitely not offensive.
"A Girl" - Sometimes the most effective lyrical approaches are the most simple and direct. That's the case with this gem, which details all the crazy things a man just might do in the name of love.
"Sangria" - The steel work from Russ Pahl gives this song a deep and moody feel that is both romantic and dramatic, and also crosses the line into fantastic.
"Buzzin'" - Infectious guitar sounds make the song work. Though it doesn't plow a lot of new musical ground, the "B-B-B-Buzzin" reference of the chorus make this song memorable. RaeLynn adds some effective harmonies on the cut as well.
"Just South Of Heaven" - One of the more traditional arrangements on the album, this song is simply going to be heard - and heard often. The odds of the track being a single are about as good as Shelton cracking a joke at Adam Levine's expense on The Voice. It's the artist expressing his sensual side, and doing it quite well!
"I Need My Girl" - On this powerful song, Shelton hits some fancy notes, as the singer allows himself to be perhaps the most vulnerable of any of the cuts on here. The chorus helps to hammer this one out of the proverbial ballpark.
"Good Country Song" - Strip away all the drum beats, words like "Buzzin'," and you will find that Blake Shelton is one of the most reverent artists about the genre out there today. If you grew up a fan of the format, this one will make you proud, and do a little fist-pumping in the air!
"Anyone Else" - An excellent lyric by Luke Laird, Barry Dean, and Natalie Hemby, you can take this song to be a reflection of the breakdown of a romantic relationship or possibly a statement to the haters that pop up in the business after someone has made it. Whatever the case, Shelton exudes the moment, and wrings passion out of every line.
"Just Gettin' Started" - The album started on a rollicking note with the title cut, so it would stand to reason that Shelton would end the disc in a blaze of glory by going out like he came in. Though there's nothing terribly complex about it from a lyrical standpoint, it doesn't take a nuclear physicist to know that this cut will no doubt get a Blake Shelton concert kicked off in 2015!
---
Brad Paisley: Moonshine In The Trunk
Tasteofcountry.com
Brad Paisley's 'Moonshine in the Trunk' album is a particularly, purposefully inspiring album with no less than four songs meant to remind the listener that he or she can achieve anything. There's not a drop of pain or bittersweet to be found on Paisley's 10th studio release, which follows 2013′s 'Wheelhouse.'
Songs like 'High Life' and 'Gone Green' quench a thirst for Paisley's unique sense of humor. The first may be the best of the 15 tracks on 'Moonshine …' Carrie Underwood steps up to poke fun at herself and a culture of money-hungry Americans. They even take a not-so-subtle jab at the Nashville songwriter who accused them of stealing 'Remind Me.'
"I heard a song a couple months ago, was Carrie Underwood on the radio / Reminded me of a poem my brother wrote back in second grade / I know she didn't steal it but so what / We lawyered up and we sued her butt."
The meat of the album is songs like 'River Bank,' 'Limes' and '4WP' - those mid-to-uptempo tracks that steer straight down country Main St. One won't find a single offensive lyric among the 15. There are plenty of drinking songs (tequila and margaritas, por favor) and a few gentle love songs.
'Perfect Storm' may be the best lover:
"She destroys me in that T-shirt / And I love her so much it hurts," Paisley sings around an impressive orchestration and the familiar "whoa-whoas" that dot so many of his most recent projects. "She doesn't just rain, she pours / That girl right there's the perfect storm."
Fans will find confidence and encouragement in most of the rest. There's 'Crushin' It' and 'Limes':
"You take it all with a grain of salt / And realize sometimes it ain't your fault."
'American Flag on the Moon':
"Tonight, I dare you to dream / Go on, believe impossible things / Whenever anybody says there's anything we can't do / I mean, after all, there's an American flag on the moon."
And most impressively, 'Shattered Glass':
"Bust that ceiling out, the sky's the limit now / The world is changing fast / Wear your hair back and run / Like you ain't ever done before / It's your time at last / All you've been through ain't in vain / Come on, baby, make it rain down shattered glass." 
It's here the singer opens his heart, showing a vulnerable color that painted so many of his previous albums. One finds less of it on 'Moonshine in the Trunk,' a party album that aims to make you feel good at the end of the day.
Key Tracks: 'High Life,' 'Shattered Glass,' 'Perfect Storm'
The Leak: While some will always wonder if Paisley's album leak was truly against his label's wishes, it's easy to understand why he did it. After 'Accidental Racist' was leaked and turned on its head, the singer says he wanted to be sure he was in charge of the presentation of this album.
---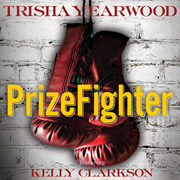 Trisha Yearwood (Feat. Kelly Clarkson): PrizeFighter
Tasteofcountry.com
Trisha Yearwood's 'PrizeFighter' is her first single in six years, and admittedly she had some catching up to do as far as recording and promoting new music in a digital world. Empowering songs that feature two of the top country vocalists of all time always win - that's something she learned decades ago.
'PrizeFighter' is an event as much as it is a song or message to the downtrodden. Kelly Clarkson joins Yearwood on this one, harmonizing and adding backup vocals before being narrowly featured toward the end. For fans of pure country vocalists, this is the bacon sundae of country songs.
"When you see them shake their heads / That's when you start seeing red / From your head down to your toes / You find your glory, strength and hope," Yearwood sings during the second verse. Jessi Alexander, Sarah Buxton and Ross Copperman penned the inspirational ballad. "Come on, come on comeback kid / Show 'em how you never quit / You're gonna rise from the pain / And like a hurricane …"
The chorus is the strength of the song, partly because that's when Yearwood and Clarkson's collaboration truly begins to shine. 'PrizeFighter' is a song that will mean different things to people in different difficult situations. Those with problems as fleeting as a bad day at work to those facing more difficult life situations — domestic violence, maybe? — will find a line in the song to pick them up. "Look at you smiling with a shiner, standing higher, prize fighter," she sings. Is that a figurative or very real shiner? It could be both.
"When you hit the ground / You find your wings / You go one more round / When that bell rings / You say you're done but here you come / You're a hammer hitting, spitting fire / Prize fighter."
During a recent interview, Yearwood acknowledged taking steps to ensure her first single since the President Bush administration was sonically similar to others on the radio. There's no greater death knell than a track that instantly sounds old, especially for a female vocalist pushing 50. Whether she's succeeded at that will ultimately be decided by not her fans, but the casual radio listener and radio programmers.
Why Fans Will Love It: 'PrizeFighter' is inspiring, but beyond that, the two women turn in great vocal performances.
Key Lyrics: "When you're sweating from the fear / You're looking it in the eye / Turn the sound of defeat into your battle cry / Stakes are down, you're out of luck / Look at you smiling with a shiner / Standing higher / Prize fighter." 
Did You Know?: Remember that duets album Yearwood and Garth Brooks have been talking about forever? It's coming. The singer says it's part of her short-term plan now that the two are touring together and both signed to the same label.
---