Brad Paisley: Moonshine In The Trunk
Tasteofcountry.com
Brad Paisley's 'Moonshine in the Trunk' album is a particularly, purposefully inspiring album with no less than four songs meant to remind the listener that he or she can achieve anything. There's not a drop of pain or bittersweet to be found on Paisley's 10th studio release, which follows 2013′s 'Wheelhouse.'
Songs like 'High Life' and 'Gone Green' quench a thirst for Paisley's unique sense of humor. The first may be the best of the 15 tracks on 'Moonshine …' Carrie Underwood steps up to poke fun at herself and a culture of money-hungry Americans. They even take a not-so-subtle jab at the Nashville songwriter who accused them of stealing 'Remind Me.'
"I heard a song a couple months ago, was Carrie Underwood on the radio / Reminded me of a poem my brother wrote back in second grade / I know she didn't steal it but so what / We lawyered up and we sued her butt."
The meat of the album is songs like 'River Bank,' 'Limes' and '4WP' - those mid-to-uptempo tracks that steer straight down country Main St. One won't find a single offensive lyric among the 15. There are plenty of drinking songs (tequila and margaritas, por favor) and a few gentle love songs.
'Perfect Storm' may be the best lover:
"She destroys me in that T-shirt / And I love her so much it hurts," Paisley sings around an impressive orchestration and the familiar "whoa-whoas" that dot so many of his most recent projects. "She doesn't just rain, she pours / That girl right there's the perfect storm."
Fans will find confidence and encouragement in most of the rest. There's 'Crushin' It' and 'Limes':
"You take it all with a grain of salt / And realize sometimes it ain't your fault."
'American Flag on the Moon':
"Tonight, I dare you to dream / Go on, believe impossible things / Whenever anybody says there's anything we can't do / I mean, after all, there's an American flag on the moon."
And most impressively, 'Shattered Glass':
"Bust that ceiling out, the sky's the limit now / The world is changing fast / Wear your hair back and run / Like you ain't ever done before / It's your time at last / All you've been through ain't in vain / Come on, baby, make it rain down shattered glass." 
It's here the singer opens his heart, showing a vulnerable color that painted so many of his previous albums. One finds less of it on 'Moonshine in the Trunk,' a party album that aims to make you feel good at the end of the day.
Key Tracks: 'High Life,' 'Shattered Glass,' 'Perfect Storm'
The Leak: While some will always wonder if Paisley's album leak was truly against his label's wishes, it's easy to understand why he did it. After 'Accidental Racist' was leaked and turned on its head, the singer says he wanted to be sure he was in charge of the presentation of this album.
---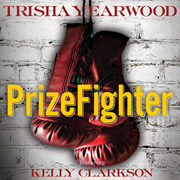 Trisha Yearwood (Feat. Kelly Clarkson): PrizeFighter
Tasteofcountry.com
Trisha Yearwood's 'PrizeFighter' is her first single in six years, and admittedly she had some catching up to do as far as recording and promoting new music in a digital world. Empowering songs that feature two of the top country vocalists of all time always win - that's something she learned decades ago.
'PrizeFighter' is an event as much as it is a song or message to the downtrodden. Kelly Clarkson joins Yearwood on this one, harmonizing and adding backup vocals before being narrowly featured toward the end. For fans of pure country vocalists, this is the bacon sundae of country songs.
"When you see them shake their heads / That's when you start seeing red / From your head down to your toes / You find your glory, strength and hope," Yearwood sings during the second verse. Jessi Alexander, Sarah Buxton and Ross Copperman penned the inspirational ballad. "Come on, come on comeback kid / Show 'em how you never quit / You're gonna rise from the pain / And like a hurricane …"
The chorus is the strength of the song, partly because that's when Yearwood and Clarkson's collaboration truly begins to shine. 'PrizeFighter' is a song that will mean different things to people in different difficult situations. Those with problems as fleeting as a bad day at work to those facing more difficult life situations — domestic violence, maybe? — will find a line in the song to pick them up. "Look at you smiling with a shiner, standing higher, prize fighter," she sings. Is that a figurative or very real shiner? It could be both.
"When you hit the ground / You find your wings / You go one more round / When that bell rings / You say you're done but here you come / You're a hammer hitting, spitting fire / Prize fighter."
During a recent interview, Yearwood acknowledged taking steps to ensure her first single since the President Bush administration was sonically similar to others on the radio. There's no greater death knell than a track that instantly sounds old, especially for a female vocalist pushing 50. Whether she's succeeded at that will ultimately be decided by not her fans, but the casual radio listener and radio programmers.
Why Fans Will Love It: 'PrizeFighter' is inspiring, but beyond that, the two women turn in great vocal performances.
Key Lyrics: "When you're sweating from the fear / You're looking it in the eye / Turn the sound of defeat into your battle cry / Stakes are down, you're out of luck / Look at you smiling with a shiner / Standing higher / Prize fighter." 
Did You Know?: Remember that duets album Yearwood and Garth Brooks have been talking about forever? It's coming. The singer says it's part of her short-term plan now that the two are touring together and both signed to the same label.
---
Miranda Lambert: 'Platinum'
Tasteofcountry.com
Miranda Lambert's fifth studio album 'Platinum' presents an emotionally centered 30-year-old's perspective on the world. Few songs cut deep lyrically, but the singer hardly plays it safe.
Find risk-taking in songs like 'Little Red Wagon,' 'Two Rings Shy' and her sexy love song 'Holding on to You.' It's all in the production and her vocal stylings. The first is a great punk rocker while the latter sizzles like something off her husband's most recent album. Both are enjoyable new sides to this singer.
On 'Platinum,' Lambert turns inward for many of the signature tracks. 'Priscilla,' 'Bathroom Sink' and 'Old Sh*t' will strike a chord with a select group, but none of the three wraps an arm around a wide swatch of country music fans.
'Babies Makin' Babies,' 'Smokin' and Drinkin' with Little Big Town and 'Another Sunday in the South' are three that are more accessible. Ashley Monroe helped Lambert write 'Sunday,' as well as 'Holding on to You,' the best song on 'Platinum.'
"I got drunk with the Highwaymen / Felt the burn of the desert wind … Ain't no moment like when I'm holding on to you," she sings. Her voice is fragile, as if she's not quite as confident performing this song as she is 'Somethin' Bad' or the fiery 'Two Rings Shy.' The cracks are endearing and sexy. Her vulnerability is always something to cherish.
With 16 songs, 'Platinum' is a beast of a project to appreciate in a day, week or even a month. There isn't a gut-punch moment like 'Over You' or 'The House That Built Me.' Instead fans will find a theme weaving throughout.
'Girls' begins the project, setting a tone for several strong female-centric songs to follow. In a way they do, and this album could be labeled a female empowerment record. But more than anything it's just the evolution of a one of country's all-time great female vocalists, a woman not afraid to take chances but no longer compelled to take them when unnecessary.
Key Tracks: 'Priscilla,' 'Holding on to You,' 'Little Red Wagon'
'Priscilla': This song refers to Priscilla Presley, Elvis' wife. It's a fascinating comparison between Blake Shelton and the King. One almost thinks Lambert is the Elvis of the relationship, but that's not how she sees it.
---